Finding the magic of light – book review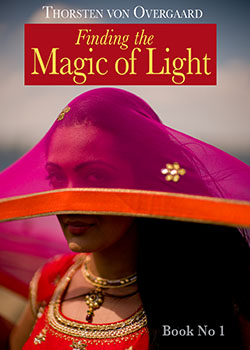 I recently purchased and read the ebook 'Finding the Magic of Light' written and published by Thorsten Von Overgaard, a popular Danish photographer and writer. Thorsten is an avid Leica shooter and maintains a popular blog. His website is a compendium of information on Leica gear, especially the M9 and the new M Type-240. When I recently bought my first Leica, the M-E, it was Thorsten's site I turned to for tips and tricks. If you are passionate about photography, Leica in particular, his website won't disappoint you. Having been a regular reader of his site for the past few years, I was wondering what he has to write in an ebook that is not on his website. The price is also a bit steep compared to other ebooks and printed material related to photography.
The book is guaranteed to be an 'aha' moment in your career collecting photography techniques. Thorsten just takes the key ingredient of photography, namely 'light', and explores the aesthetic impact of the same in your photography. Reading the book is guaranteed to improve your photography, unless you are already a master of understanding and managing light.
Highly recommended!